Overhaul &Rebuild Solution
REBUILD SOLUTIONS - GIVE YOUR EQUIPMENT A SECOND LIFE WHILE BOOSTING YOUR BOTTOM LINEWE CAN SENT OUR TECHNICIANS TO YOUT MINE SITE TO WORK WITH YOU TO DO THE OVERHAUL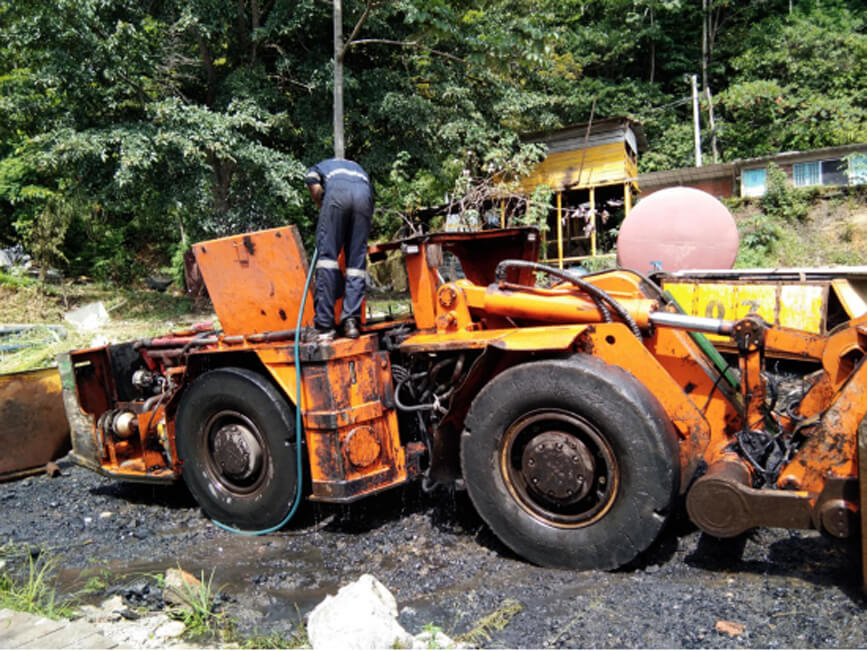 Your DERUI equipment has long proven its value as a vital part of your mining operation. If major components start to fail or your asset begins to near the end of its life, let us restore it to its original glory.
In these cost-conscious times for our industry, replacing an exhausted asset with new equipment is rarely feasible. Therefore, a rebuild by a manufacturer is often the most cost-effective solution. Our comprehensive DERUI rebuild solutions can double the average service life of your equipment for a fraction of new capital investment cost.
Our assembly and rebuild program is backed by a complete range of OE services, including parts, component exchange program , on-site project management, labor and a wide range of technical support services, including application engineering.

Why rebuild your equipment?
Our rebuild program results in improved productivity for your fleet:
1.Returns machines to original or current specifications/standards, improving availability, productivity, and operating efficiencies
2.Provides like-new performance at a reduced cost (as compared to new machines)
3.Brings multi-machine fleets up to consistent specifications and provides part commonality, reducing inventory costs
4.Restores machine health, structural integrity, and operating systems, extending the equipment's life, economic viability, and useful lifecycle
In addition, the rebuild process offers the option of capitalizing your rebuild costs, eliminating or reducing the impact on your maintenance and repair budgets.
How does the rebuild process work?
Our rebuild process begins with a pre-rebuild condition audit, which includes a review of maintenance records, structure assessment, and an evaluation of component health. We then supply a list of recommended productivity and reliability upgrades, as well as mechanical upgrades (where required).
What are the benefits of using us for your rebuilds?
When you use us for your rebuilds, you are assured of the highest safety, project management, and OE service processes.
1.Ensures that the machine rebuild is handled safely, correctly, and expeditiously, saving significant time and money
2.Handles the complete rebuild project seamlessly, including auditing, diagnostics, cost estimating, parts procurement, planning, disassembly, repair and replacement, assembly, testing, training, documentation, and commissioning
3.Integrates regular maintenance tasks and repairs into the rebuild process
4.Provides project transparency through continuous milestone monitoring and progress reporting
5.Ensures that mandatory, production-enhancing technology upgrades are precisely installed and rigorously teste